Valley Gardening Tour Includes 5 Local Gardens | Nvdaily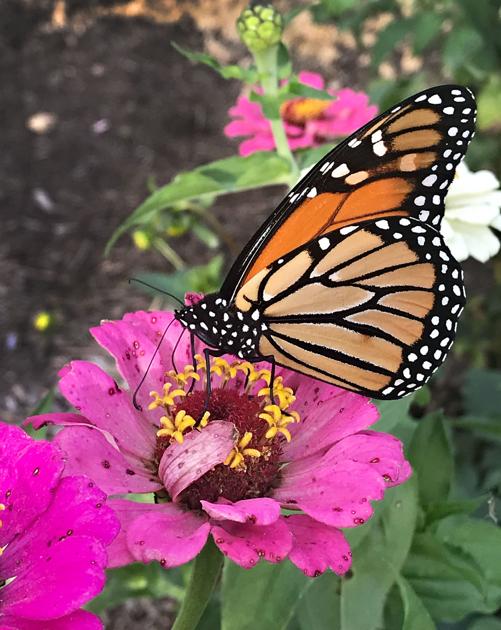 Those looking for gardening inspiration this year may want to check out the first-ever valley gardening tour of the Northern Shenandoah Valley Master Gardener Association on Saturday.
Scheduled from 9 a.m. to 5 p.m., rain or shine, the tour will feature five "particularly different and spectacular gardens in Shenandoah County," the organization notes on its website, nsvmga.org/events/garden-tour .
"Each will provide ideas that gardening enthusiasts of all skill levels can replicate in their own gardens," the event description reads.
The main objective of the tour is to provide education for those interested in learning more about gardening.
Master gardeners will be stationed in each garden to highlight educational features, and information tables run by master gardeners will be in several locations to answer questions about gardening.
The locations are:
• Biofiltration garden at the Edinburgh plant at 214 S. Main St., Edinburgh.
• Country farmhouse, 5 miles west of Edinburgh.
• Monarchs on Meadow, 1.5 miles west of I-81 Woodstock exit
• a city yard in downtown Woodstock
• Veatch's Gleann Arboretum, 27 km west of the Interstate 81 Strasbourg exit
Addresses will be given to those who purchase tickets.
Tickets will be available online for $ 10 per person and on the day of the tour for $ 12 per person at Edinburg Mill, 214 S. Main St., Edinburg, and Pot Town Organics, 181 W. King St., Strasbourg. Tickets cannot be purchased in any of the other gardens.
Proceeds from the visit will benefit the construction of a Peace Pavilion at Corhaven Cemetery, an African-American slave cemetery at 2883 Quicksburg Road in Quicksburg. The Master Gardeners helped identify the graves and planted a garden near the entrance.
This site will also offer information on the invasive spotted lantern fly, which according to Virginia Co-operative Extension Officer Mark Sutphin has taken root in Shenandoah County as well as Clarke, Warren, Page and Augusta counties. .
Sponsorship for the tour includes CLS Landscaping, Pot Town Organics, City of Edinburgh, Fort Valley Nursery, Richardson Horticultural LLC, Johnston & Rhodes Real Estate, Rockingham Cooperative and some private donors.
Garden touring sites will allow social distancing while providing hand sanitizer and requiring visitors to wear masks.
For more information, visit nsvmga.org/events/garden-tour.