School board approves facility plan | New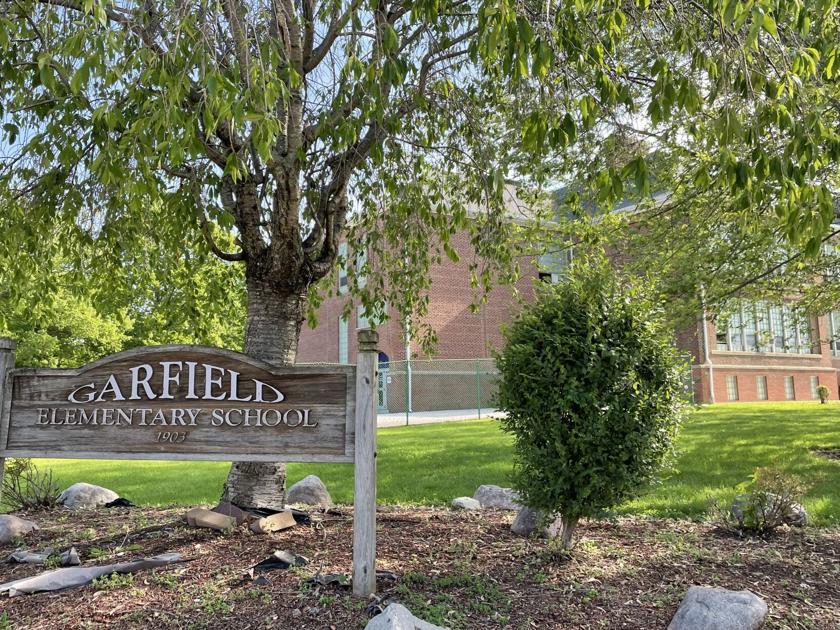 DANVILLE – A facilities plan that includes an unknown future for Garfield Elementary School, possibly the demolition of the old Cannon Elementary School and expansions and new classrooms for several schools has received unanimous approval from the committee school district 118 of Danville Wednesday evening.
School officials have requested to see an impact study on students and teachers moving from Garfield Elementary School to other schools in the district. So a final decision on the school has not been made.
The current schedule for North East and KDBA school expansions is the end of 2024.
Ahead of the board's vote on the plan, Holly Vice, a teacher at Garfield Elementary, who has taught there since 2003, said the school was more than an obsolete building for her and for staff and generations of families. who attended school.
"Garfield is the last real neighborhood school," she said, adding it was like one big family.
She said the school planted two trees in front of two students who died over the years. The school has small classes; and staff, students and families build relationships.
Students and staff make friends and head to Lincoln Park for a picnic.
"It's like a big family reunion. It's a close community," Vice said.
School board president Randal Ashton said a facilities plan must be approved based on COVID-19 and other funding spending deadlines. The plan will change and be adjusted as needed, Ashton said.
He said they also want a company to study the expansion of safety and security at North Ridge Middle School. On Wednesday, the students had a meeting with the principal about the fighting that took place there among the students.
The facilities plan includes: Kenneth D. Bailey Academy school expansion. Extend the alternative program to the 5th and 6th years. Eight additional classrooms. New gymnasium. Additional toilets and office space.
Extension of the Magnet primary school in the North-East. Two additional classrooms. New gymnasium and music room. Additional toilets and office space.
District-wide HVAC upgrades.
Danville high school: modernization in progress of the lighting, sound and stage rigging systems auditorium. The auditorium needed repairs and restoration of seats and paint. In 1972 addition – HVAC upgrade, science labs, innovation lab (old library) and learning commons; health clinic, in collaboration with Carle and OSF and the Southern Illinois Healthcare Foundation. DHS main building – food science laboratory. Tuck pointing to the west side of the building. Concrete football bleachers. Resurface the all-season track. Perimeter landscaping improvements, added and improved exterior lighting, as well as additional security cameras and safety devices such as portable metal detectors.
The parents wondered about the health clinic and the services that would be offered to the students.
Edison Elementary School: tuckpointing.
Direction needed on Demolition Cannon Elementary. Cannon was declared dangerous for the occupation in 2015. The deterioration continued. Cannon is a security and a responsibility for the district. Since Cannon is an unoccupied building, historically only one damage insurance company has been willing to cover the building.
Guidance needed on Garfield Elementary: health, life, safety, school repairs are likely prohibitive; updated costs to replace windows, plumbing, HVAC and comply with code requirements are projected at $ 13 million. District officials have some ideas on Garfield's reassignment. A discussion took place with the CIRCLE Academy of Cunningham Children's Home in Urbana to give them Garfield and create a partnership for children with behavioral and emotional problems, according to Superintendent Alicia Geddis.
In other matters, the school board:
Approved an extension of agreement with the Danville Education Association for 2021-2022 and 2022-2023.
Approved changing the North Ridge Middle School Promotion Ceremony to Grade 8 to focus on a more transitional event to Danville High School. School officials talked about possible changes for three years. There will always be a recognition ceremony, on a weekday, not at night, with a step up experience at DHS for the transition from 8th to 9th. This would include a ceremony at DHS (as it used to be), with lunch and a "buddy mentor" experience in the afternoon. This would allow grade 8 students to acclimate to DHS and build expectations of the high school experience with a focus on planning and graduation over four years. School officials said they wanted students to graduate in grade 12, not grade 8. Students would not dress for a separate event. The school district will see how the changes play out this school year.
Out-of-state travel approved for the Danville High School Show Choir to attend a Show Choir Select competition in St. Louis, Missouri on February 25-26, 2022; Avon Vocal Invitational in Avon, Indiana on March 5, 2022; and Brownsburg Bulldog Spectacular in Brownsburg, Indiana on March 12, 2022.
School calendars changed for 2022-2023 to include election day as a public holiday and fall vacations aligned.
Had a first read on a distance education policy to set up courses, and even possibly different school hours for students who need to work, for students who would benefit. It would be like a school within a school.
Approval of a virtual e-learning policy for distance learning days instead of emergency days, such as when it is too cold. This makes it possible not to extend the school year for these days. Food for the students would be given the day before.
Heard a grant summary report. The school district has $ 62 million in grants.
Heard a recommendation to levy the proposed rate from 5.37 percent to 5.30 percent. The expected increase in the equalized assessed valuation is 4.99 percent.
Approval of an upgrade of the student and staff information system from Skyward to Qmaltiv at a cost of $ 27,525.