Restaurants strive to winterize patios amid ongoing pandemic | Wisconsin News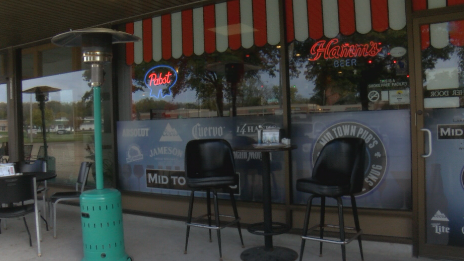 MIDDLETON (WKOW) – Even in colder climates, patios are a popular commodity year round – especially during the pandemic.
Now that the season is changing, many local restaurants are working to winterize them.
At the Mid Town Pub, owner Joel Egan said fall is one of the busiest restaurant seasons, so there is a lot of work to be done both indoors and outdoors on the Terrace.
"We put the plants to bed, sweep things up, blow the leaves out, make sure we have windbreaks," Egan said.
Egan credits the business to sporting events, vacations like Halloween on the horizon, and snowbirds that stay longer than in the past. To prepare, he installed half a dozen heaters in the Pub's front and back patio.
"We have the heaters and we also have blankets. If they want blankets, we give them blankets," Egan said.
Across town, Joe Turner, general manager of the Free House Pub, said the change of seasons hadn't slowed business down. In fact, outdoor seating continues to be popular.
"Especially right now with everything going on with the pandemic, people like to sit outside because of the concept of the outdoors," Turner said.
In addition to the outdoor heaters, Turner said they plan to add festive decor and drinks to match the cooler temperatures.
"We're planning to decorate. We're going to have a menu change on November 2. New fun cocktails. Lots of new foods on the menu, too," Turner said.
Meanwhile, at Vintage Brewing Company in Madison, management has taken heating to another level with overhead heaters in addition to space heaters to keep guests on their patio comfortable.