Kansas' return to school policy on Saturday a good sign the administration gets it | Tale of Tait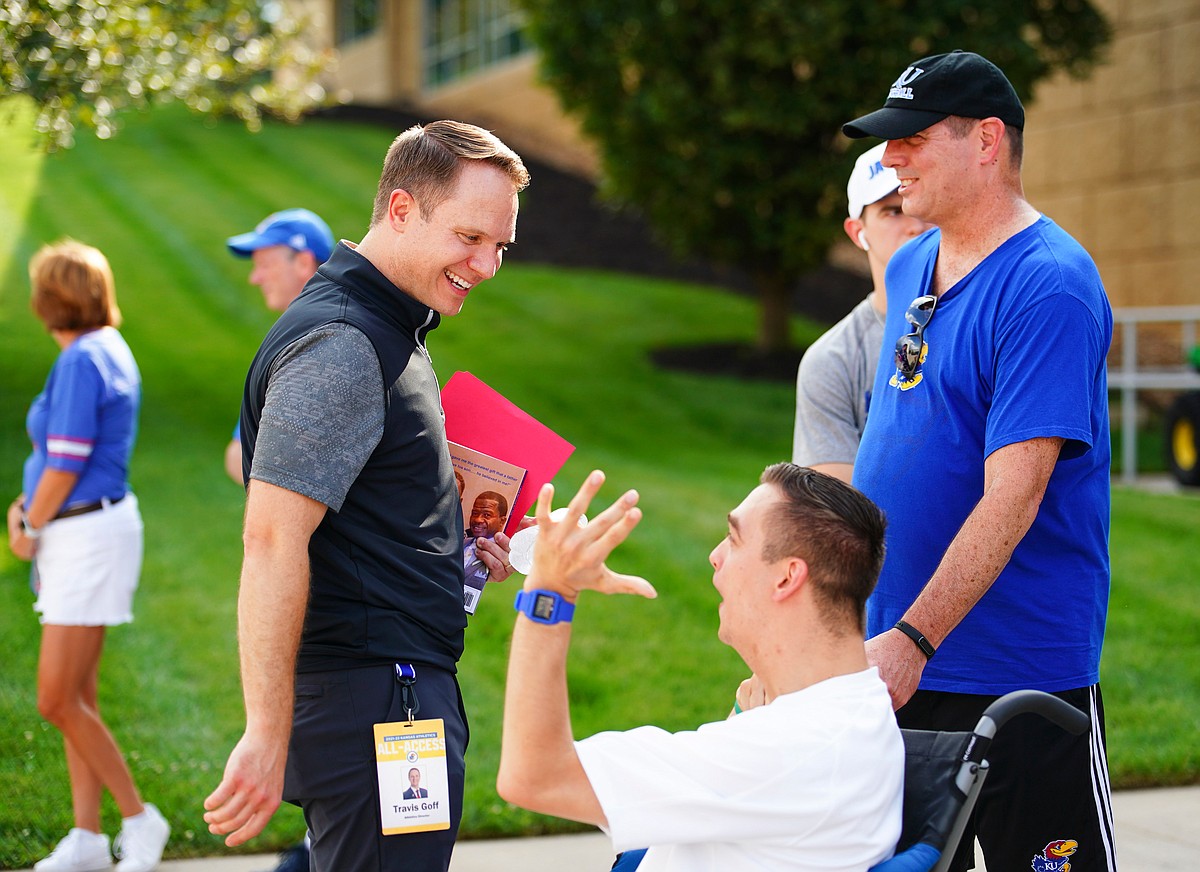 On the surface, the decision by the University of Kansas' sports department to dab a few hands and reopen the doors for fans who wish to return to Memorial Stadium after Saturday's halftime may seem rather mundane.
But it's a big deal.
And most Kansas fans know that.
In an age where product on the pitch doesn't do enough to inspire participation and get people to support the program, it's critical that sports department officials find ways to get fans to come anyway.
This move, coupled with a willingness to open the doors and let people in for free during the second half of the Jayhawks' near-disruption against Oklahoma's No.3 a few weeks ago, makes it clear that KU AD freshman Travis Goff gets it.
The money "lost" from those ticket sales or even a few hundred more halftime concessions is just peanuts compared to the money that can be made by luring fans into their hands. have fun on Saturdays in the fall.
Former KU Al Bohl is often given at least part of the credit for bringing Kansas football back to life by bringing tailgating back to Memorial Stadium. And Lew Perkins, who has his own chapter in the recent downfall of the program, went on to market the product as fun for the whole family with enticing season pass packages.
It's still early days and there hasn't been any real progress yet, but Goff seems to want to be included on this list.
Losing is never fun. And the goal in the program remains for Lance Leipold and his company to revive this thing so that victory goes to Memorial Stadium.
Until then – and it may take a while – getting fans back and making it worthwhile is a necessary step in what KU hopes will be a successful turnaround.
This sports administration seems to think about it almost daily. No idea seems too small. And no staff member is too low not to be heard. It's a good start.
This concept also extends beyond ideas and execution.
If you haven't already, the next time you're up there take a look outside the stadium behind the North Bowl. There you will find landscaping that makes Kansas look like you care.
Things like that, and the reinstatement policy and steps like that, take time, a little bit of money, and create more work for a whole bunch of people. But if KU officials don't care and don't want to show it, then how can they expect their fans to do the same?
This weekend's weather forecast, along with the fanfare surrounding the Sunflower Showdown rivalry, should provide a pretty good backdrop for college football.
And now it's clear that KU officials want you to be a part of it. Every little bit counts. And, as we saw with the Oklahoma game a few weeks ago, you never know what you might find yourself in.